Well maybe not news exactly but on
www.fabsugar.com
and Manaluchi Bridal Magazine! I heard that publicity begets publicity so here is to hoping this brings me closer to Oprah and Gayle finding me...
Look of the Day: Fierce Fringe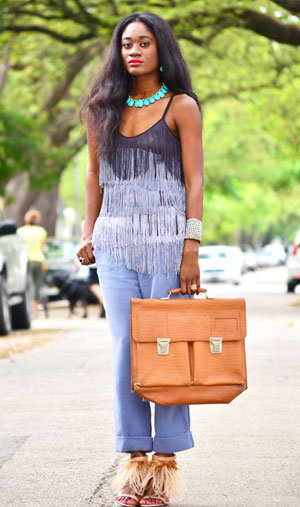 One way to rock Spring's rocker chick-inspired fringe trend? Just look to Fab reader
Ava Drake
, who donned a
dip-dyed fringe top with cropped trouser pants
as a cool complement. To keep the fierce edge going, she added ultrafeathered
Brian Atwood
heels into the mix, as well as a superstructured briefcaselike tote. The outfit is on point, daring, but totally wearable, too.
Look of the Day: Spring Flirt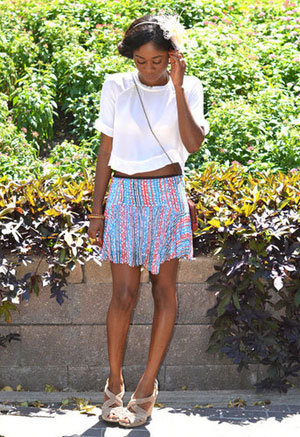 Fab reader Ava Drake looked super sweet in an effortlessly laid-back daytime getup. First, she paired a softwhite crop top with a printed Diane von Furstenberg skirt. Then, she added a crossbody bag, weave Prada sandals, and a pretty floral hair embellishment, which kept every angle of this ensemble light, airy, and Spring fresh. The flash of skin, the colorful skirt pattern, and girlie accessories really made this outfit a warm weather standout.
Also check out Manaluchi Bridal magazine for a featured article written by moi: